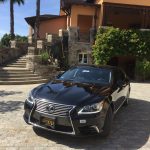 We are proud to offer a full range of Sonoma Limousine Wine Tours services to our visitors and local residents.
For our visitors we also have provide airport limousine transportations to or from SFO, OAK, SJC airports.
Our Visitors will be happy to learn that we can meet and greet you, at an airport of your choice and bring you to the Sonoma wine country in one of ours wine tour limousines, Sedans or SUVs. On the way to your hotel you can start your Sonoma wine country adventure seated in our affordable and comfortable limos. We can always combine pick up from the airport and limousine wine tour in one reservation. In this case, you can start your wine tasting, on the way to your hotel.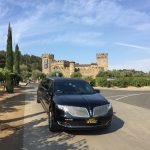 Our local residents can be picked up anywhere in the Sonoma and Napa area. We will pick you up at whichever location you specify for us at any time it comfortable for you.
We provide knowledgeable chauffeurs. Our chauffeurs are very familiar with the area and can advise different winery's, based on your tasting preferences and budget. But the most important service we provide is safety and reliability.
You can depend on us for safe limousine transportation in Sonoma wine country.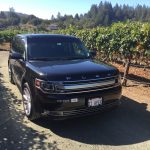 It's very important, to have a professional who you can rely on to keep you safe and on schedule while you are relaxing and enjoying the Sonoma wine tasting experience.
All limousine transportation services in our company are private transportation. We do not do semi private Sonoma wine tours in our limousines.
If you need help with your itinerary we can help you in the office and create a wine tasting sample itinerary for you or you can talk to your chauffeur on the day of pickup and your driver can recommend plenty of wineries base on your tasting preferences.
If you are familiar with Sonoma and Napa wine country and you don't need our help with your Sonoma wine tour planning you can just specify where you would like to go in Sonoma and we will bring you to any locations and wineries you prefer to visit.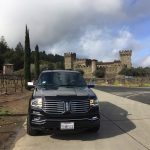 We do not push our clients to visit any specific Sonoma wineries – we can only suggest and it's always your choice where you would like to go.
Our Sonoma wine tour company has a very clear and simple billing set up. When you call us to reserve your Sonoma wine tour, our dispatcher will give you an all inclusive total price. In our experience, the majority of the clients prefer to know the out the door total that they will see on their bill on the day of pickup.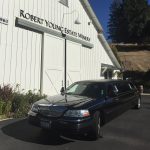 Please note that our pricing on our website doesn't include gas surcharge and tip for the chauffeur.
In order to reserve, we ask our clients to put a credit card on file to hold the reservation. We charge for service on the day of the pickup and you can pay with the credit card on file or a different credit card or cash directly to the chauffeur.
We do not charge any commuting fees if the pickup locations are from Napa, town of Sonoma, San Francisco, or East Bay Area.
Please keep in mind that we do have some restrictions how far our limos can travel without commuting fee charges. Please check with the dispatcher, when you call for a quote or reservation for your Sonoma limo wine tour.